The Truth About Cads and Dukes by Elisa Braden
Plot:
Jane Huxley values charming Colin Lacey's friendship and, when he asks for her help, she finds herself unable to refuse even if it involves breaking and entering.
Caught in a very compromising situation, Jane feels humiliated and betrayed.
Harrison Lacey, the Duke of Blackmore, has a self-imposed mission: protect his family's honor.
When his brother Colin threatens that honor in order to win a wager, he steps in and asks Jane's hand in marriage.
While Jane's parents are elated, she believes the'd be the most mismatched couple in the ton.
The new Duchess of Blackmore is an intelligent, charming, shapely woman who wears spectacles and reads entirely too much."
"Don't forget short."
"Your height does not signify."
"It will when my husband resembles a tree standing beside a mushroom."
"Jane."
Jane sighed. "Very well. Perhaps you are right."
She's a bookworm and a small plump wallflower…not exactly a catch by the ton's standard.
He's one of the most eligible among bachelors, he's tall and stern.
How is this going to work?
Personal Thoughts:
She heaved a great sigh and glanced idly up at his face. Her brows lowered, and she blinked owlishly before dropping her gaze to his chin and muttering, "Do not scowl at me. This is your doing, not mine."
And that's when he knew. It was more than the relief of removing himself from the husband hunt. It was her. Jane.
I fell in love with the heroine.
Jane Huxley is a book lover, a wallflower with glasses, shy, insecure, plump and a ton of fun.
Such a charming mix!
The situation she puts herself in is quite absurd but it made me laugh so hard!
Harrison Lacey, the Duke of Blackmore is ice on the outside but insecure and super tender on the inside.
These two get married to save Jane's reputation and Harrison's family honor, the plot is not very original and the actual circumstances of this story are quite unlikely but fun to read about.
Harrison's biggest fear is becoming like his father and he doesn't want neither of them to suffer because of it but he snaps out of that nonsense fairly quickly.
I have to say though…
The obstacle toward the couple's happiness at the very end felt a bit out of proportion to me and the MC gets a bit too cheasy by that point.
Also, I was not fond of the quotes that introduced each chapter, I skipped reading most of them because, in my opinion, they slowed the flow of the narration.
Even so I was pleasantly surprised by this book.
Super sweet story, dreamy hero, lovely and fun heroine.
He pressed desperate, tender kisses to her jaw and then her throat. She threaded her hands through his hair and cradled him against her. "Harrison," she whispered, her throat tight with emotion. "All I have ever wanted is your love. Without restraint. Without apology. As long as you love me, my darling husband, you shall never lose me."
He groaned and clutched her harder, his head coming up slowly so she could see his eyes. There in the blue, love shone with neither shadow nor veil. For the first time, she could see clear through into his heart. "Then we will be together always, my Jane." He brushed the backs of his fingers against her cheek, sending springles down her spine. "For, that is how long I will love you."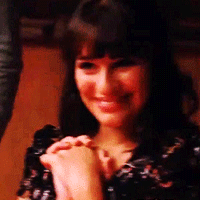 This is my first book by Elisa Braden and all things suggest she'll quickly become a favorite of mine.
⭐ 4 Stars ⭐
The Truth About Cads and Dukes by Elisa Braden is book #2 in the Rescued from Ruin series.  Can be read as a STANDALONE.
I also reviewed:
✦ The Madness of Viscount Atherbourne (book #1) HERE
✦ The Devil Is a Marquess (book #4) HERE.
~ My Ratings ~
Writing: 4 /5
Plot: 3 /5  Marriage to save reputation so…not original but very well written and fun!
Hero: 4 /5
Heroine: 4 /5
Secondary Characters: 3 /5
MC's chemistry: 4 /5
Steam: 4 /5
Triggers: No major triggers, Explicit sex scenes.
Recommended to: Historical Romance Readers looking for a "Marriage to save reputation" kind of plot.

The Truth About Cads and Dukes by Elisa Braden
❤❤ Are you looking for a specific mix of ingredients for your next read?
FIND YOUR BOOK MATCH HERE!