The Madness of Viscount Atherbourne by Elisa Braden
Plot:
Victoria Lacey is resigned to marry Lord Stickley, a very proper gentleman that bores her to no end.
She's the sister of the Duke of Blackmore and she would never disappoint her beloved brother by rejecting another suitor.
Lucien Wyatt, Viscount Atherbourne, needs vengeance against the man that caused both his sister's and his older brother's death: the Duke of Blackmore.
What better way to get revenge than marry his sister himself and sever their bond irremediably?

Personal Thoughts:
I truly enjoy Lisa Braden's writing and she's been a great addition to the short list of my "go to" historical romance authors.
She creates lively and entertaining characters with interesting journeys to their happy ever afters.
Here I grew fond of the characters but not as much of the plot.
This book was definitely not a "page turner", things do not evolve much and the pace does not pick up action-wise.
Interesting facts and events are glassed over or left in the background while the conflict remains unresolved until the last 20%.
The majority of the book shows the hero's lust for his new bride without much else happening throughout.
I enjoyed all main and secondary characters (Victoria's brother Colin not included) and I ended up enjoying their "going about" even without much action or impending purpose but I certainly noticed and wished for more from this story.
With this book I didn't laugh half as much as I did with Harrison or Chatham's books.
Oh well, here an honorable mention goes to Mrs. Garner! Fun housekeeper that knows best 🙂
As Mrs. Garner exited the sitting room,
closing the door quietly to give her mistress plenty of time to
think, she smiled to herself. Among the many duties a housekeeper
must perform, first and foremost was maintaining a pristine and
orderly residence. And like a filthy chamber, this particular mess
was about to be cleaned up proper, or her name wasn't Mrs.
Garner.
I wasn't at all impressed with Lady Wallingham's strategy used to restore Victoria's reputation, expecially with the rumor she spreads about Lord Stickley's "malady".
The fellow's only fault was not being Victoria's type and, at the end of the ordeal, everyone believes there's something wrong with his penis!
"I must say,
Stickley did seem a robust sort. One would never suspect his little
problem, but thank heavens your dear Atherbourne was so
persistent."
"Er—problem?"
An eyebrow arched and the lady's gaze drifted
to her smallest finger, extending straight outward from the lace
fan. Slowly, the finger curled downward. "A most unfortunate
malady, to be sure," she whispered.
Realizing suddenly to what the matron was
referring, Victoria blushed furiously. "Lady Wallingham told you
that?
About Lord Stickley?"
And…how could Victoria have known about his "malady" if she was supposed to be a proper little virgin during their engagement??
How does her knowledge of Stickley's problem help repair "her reputation"??
Sometimes details like this one popping up while reading a pleasant story drive me mad !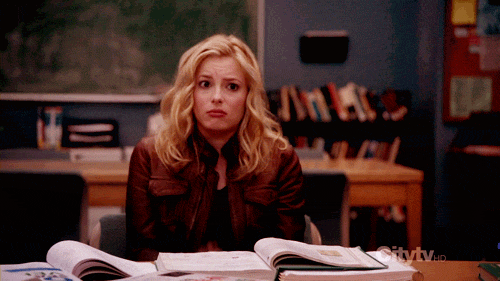 Also, I'm happy with Lucien's realization but not with Victoria's asking him about forgiving her brother:
"Colin behaved abominably toward
Marissa. Is it possible, do you think, for you to somehow forgive him?"
"I—I honestly don't know. His actions resulted in my sister's death. Forgiveness may not be possible." He
paused. "But if realizing my mistakes has taught me anything, it is this: The choice between your happiness and making Colin pay for his sins is an easy one. I will always choose your happiness. I will choose you above all else."
Colin is a dishonorable coward, a dissolute reprobate and a selfish unconcerned brother throughout Victoria's life…how could she ask that question knowing all the consequences of his actions?
That said…Lucien's answer is swoon worthy! ♡_♡
⭐ 3 Stars ⭐
The Devil Is a Marquess by Elisa Braden is book #1 in the Rescued from Ruin series. STANDALONE
I also reviewed:
–The Devil Is a Marquess (book #4) HERE
–The Truth About Cads and Dukes (book #2) HERE.
~ My Ratings ~
Writing: 3.5 /5
Plot: 2.5 /5
Hero: 3 /5
Heroine: 3.5 /5
Secondary Characters: 4 /5
MC's chemistry: 4 /5
Steam: 3.5 /5
Triggers: Hero ovecoming loss, Revenge plot, Explicit scenes.
Recommended to: Historical Romance Readers

The Madness of Viscount Atherbourne by Elisa Braden
❤❤ Are you looking for a specific mix of ingredients for your next read?
FIND YOUR BOOK MATCH HERE!