The Last Hellion by Loretta Chase
My Review:
Lydia Grenville is an investigative journalist trying to save as many innocent girls as she can from being coerced into prostitution.
Fierce and independent, she bravely faces the ugliness of London's underground trying to do the right thing.
Vere Mallory, the Duke of Ainsworth, is the last of the Mallory hellions.
Lydia despises dissolute men like him whose gaming and whoring feed that ugliness she fights against.
A chance encounter brings Lydia and Ainsworth together.
She believe he's an handsome nuisance because he can't stay out of her way.
He feels the same way about her…
Fun banters, a resilient and headstrong heroine, a hero with a good sense of humor.
Those are the things I very much enjoyed about this book.
"We're of one mind, Grenville and I, and the mind is hers, on account of my being a man and not having one."

That's probably the best quote EVER 😁
I absolutely loved the heroine, Lydia.
She knows what she wants and she's not coy nor bashful about it.
He started after her. "You don't really want me," he said. "It was the heat of the moment. The excitement. Danger is arousing. You shouldn't come within a mile of me, Grenville. I'm a bad influence. Ask anybody."
"I'm not exactly a model of goodness myself," she said. "If I were, I should never be attracted to a worthless degenerate like you."
This book has plenty of amazing banter and I truly enjoyed the chemistry between the MC but…
Yep there's a big BUT because I had some issues especially with the second half of the story that was way too contrived and convoluted.
The "revelation" on Lydia's parentage was, in my opinion, unnecessary and by that point I couldn't wait for the book to end!
Ainsworth has inherited the title after losing his 9 years old nephew and he's still griving for the loss of his family.
He's a troubled man with a good sense of humor but he talks about his "whoring days" too much for my liking.
You assured me that I would find more satisfaction rogering that evil redhead, Charity Graves, in the master bedchamber. Having tested her yourself, you deemed her worthy of my efforts." He clapped Vere on the shoulder as they reached the top of the stairs. "Ah, well, my lad, those days are over. No more sharing trollops for us. We must make do with ladies, and only one apiece."
Also, I didn't like how he talked about Bertie Trent, a sweet secondary character.
You will need to reorganize your household to accommodate a wife, and you won't want Trent about. Not that I want him, either, but he shouldn't be too much underfoot—at least not under my feet. He will trot after Miss Price, and show a degree of intelligence for once in his life, in falling head over ears in love with the only female in all the known universe who has any idea what to make of him."
Vere paused on the stairs. "In love?" he said. "Are you sure?"
"Certainly not. How should I know? To me, he sounds and looks as imbecilic as usual. But Jessica assures me he has fixed his minuscule brain upon Miss Price."
How he's treated made me sooo mad!
He's a sweet man all the way through this book and they talk horribly about him.
Talking about secondary characters, I fell in love with him, Tamrin (that becomes his wife) and Lydia's mastiff Susan while I hated lord Dain.
Ainsworth knows he's been blessed with an amazing woman and I truly believe he's one of those reformed rake that actually would never go astray.
He'd wanted Grenville, hadn't he, as he'd never wanted any other woman. Why then should he be so amazed that when he'd finally bedded her, it wouldn't be like bedding any other woman?
With the others, he'd merely coupled.
With his wife, he'd made love.
Lydia is the main reason why I would recommend this book.
She's headstrong and fun I couldn't help girl-crushing on her!
She gazed at him for a long moment and sighed. "Ainswood, let me explain something to you," she said. "If you wish to make a declaration of love to your wife, the accepted form is to say, simply, 'I love you.' The accepted form is not to dare and daunt and go about it in your usual belligerent way. This is supposed to be a tender moment, and you are spoiling it by making me want to throw a coal bucket at you."
He narrowed his eyes and set his jaw. "I love you," he said grimly.
She pressed her hand to her breast and closed her eyes. "I am overcome with—
with something. I do believe I shall swoon."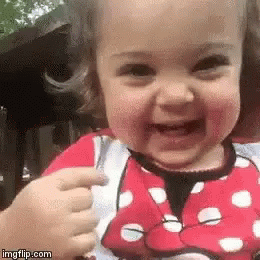 ⭐ 3 Stars ⭐
~ My Ratings ~
Writing: 3.5 /5
Plot: 3 /5
Hero: 3 /5
Heroine: 4 /5
Secondary Characters:4 /5
MC's chemistry: 3 /5
Steam: 2.5 /5 (3 sex scenes)
Triggers: Hero is a manwhore before meeting the heroine and keeps mentioning it. Hero grieves for the deaths in his family. Child prostitution.
Recommended to: Historical Romance Readers looking for an action-packed romance with lots of humor.

The Last Hellion by Loretta Chase
❤❤ Are you looking for a specific mix of ingredients for your next read?
FIND YOUR BOOK MATCH HERE!