The Highlander by Kerrigan Byrne
My Review:
Liam Mackenzie, Marquess Ravencroft and laird of clan Mackenzie is feared by everyone.
He's won against every enemy he's ever met in battle but he finds himself at a loss when his children's new governess enters his home.
Miss Mena is not the old spinster he was prepared to welcome and, unbeknownst to him, she was sent to his household because she needs protection.
Liam has every intention to to keep Mena at a distance but that battle is not destined to be won and love will give new life to them both.

I'm glad I read this book AFTER "the Highwayman" because Blackheart and his crew's role in the heroine's rescue made even more sense. Nevertheless this book can be easily read as a standalone.
I have to say though, I didn't enjoy it.
Why?
▪▪ The writing is way too much OTT for me.
Things are often exaggerated and, most of the time, I didn't enjoy reading the MC's thoughts and the convoluted, repetitive way they are expressed.
For example this is what Liam thinks when he first sees Mena:
When their eyes had met, he'd felt the earth shift beneath him in a way he'd never experienced before. Not with the unstable feeling of a peat bog or slick silt beneath his boots, but exactly the opposite. As if the land might alter and align to please the cosmos, clicking into place with prophetic finality.
I found myself skipping when his descriptions of her (and what he wanted to do to her) went on, same goes for the heroine.
I wanted more character development instead I got longwinded lusty thoughts at every turn and little more.
▪▪ I had issues with both characters and plot.
There's an intimate scene where Liam seeks a courtesan to forget Mena and his ex lover reminds him about their previous passionate encounters.
The hero actually needs another woman telling him he isn't "into it" because he's thinking about the heroine!!
"Nay. If ye're not already in love with whoever she is, ye're nigh to falling. I'd have ye off one time and then ye'd be so full of shame and regret that ye'd leave. I doona want us to part like that."
"Tell me," he asked acerbically, "does fortune-telling pay as much as prostitution?"
"Don't be cruel because I'm right," she said sharply.
And he isn't even able to immediately understand she's doing him a favor by stopping him!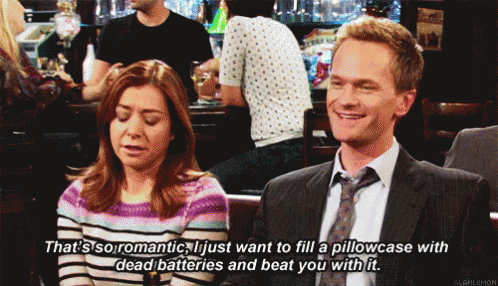 Given his nature and thoughts it was abundantly clear he couldn't have been "abstinent" since his wife's death but still…the whole scene was sooo bad.
To make things worse, Liam develops an absurd jealousy that makes him see everyone (even his 13 years old son!) as a rival for Mena's sexual favors! He even calls her a whore!
Dude…


Seriously!
I wanted to finish reading this book but I had to push myself through the long-winded and OTT writing and plot to do reach the end of this story.
Even so, I cannot say it was ALL bad.
The beginning of this story drew me in with Liam's first act of violence forced by his cruel father and Mena's awful circumstances.
Liam is full of guilt and sweet Mena is exactly what his heart needs to overcome the guilt and embrace his future.
When he's not being absurd or obtuse, he's able to be sweet. He genuinely and gradually opens up to her.
I truly admired the heroine's strenght despite her awful situation with her first husband, the way she learns to stand up for herself and what she holds dear.
I enjoyed reading about Liam's children, a 17 years old daughter and a 13 years old son, and how Mena connects with them.
I appreciated the way the author handled Jani's difficult story intertwining with the hero's.
He's just a secondary character but I really found him compelling and I wished there was more about him and the hero's daughter.
The MC finds the deserved happiness I looked forward to from the beginning and the brutish laird's confession was heart melting …
"I am a man who has known little but suspicion and violence. I spent my life too much in the company of competitors or adversaries. I thought I'd been born under a bad star, cursed to live a brutal life. I, too, retreated to Ravencroft Keep, and there I found that I sought solitude, even from those who needed me. I was too much alone …
"And then ye came, and ye were in every room. In every corner of my every thought. I could not escape ye, Mena, and then suddenly, I didna want to. I found myself seeking ye out because somehow I knew that I couldna be apart from ye. It was the first happiness I ever knew to look into yer eyes. Ye taught me the meanings to words other than forgiveness and redemption. Desire. Yearning. And love. Ye are my blanket of stars, Mena, my reason to look to the heavens. My map when I am lost and my point of light when all is dark."
… but, overall, this book wasn't for me.
⭐ 2.5 Stars ⭐
The Highlander by Kerrigan Byrne is book #3 in the Victorian Rebels series. Can be read as a Standalone.
You can also read my review of The Highwayman (Book 1) and The Duke with the Dragon Tattoo (Book #6)
~ My Ratings ~
Writing: 2 /5 Too OTT for me.
Plot: 2 /5
Hero: 2 /5 He's 40 years old
Heroine: 3 /5 She's 27 years old
Secondary Characters: 2.5 /5
MC's chemistry: 2.5 /5
Steam: 2.5 /5
Triggers:
– Heroine's husband of 5 years pays doctors to diagnose her "insane" because, since she cannot get pregnant, he has no use for her. She's abused by him and the asylum's staff members is cruel to her ( she would have been raped if she wasn't rescued by hero's half-brother.)
– Hero has 2 grown up children, he's often clueless, absurd and 100% sex-starved.
He visits a courtesan he had previously "employed" and he would've fully bedded her if she hadn't lectured him about his true desires.
Recommended to: Historical Romance Readers looking for a brutish and often clueless Laird as their tortured hero, if they are not bothered by the things I mentioned above.

The Highlander by Kerrigan Byrne
❤❤ Are you looking for a specific mix of ingredients for your next read?
FIND YOUR BOOK MATCH HERE!