The Duke with the Dragon Tattoo by Kerrigan Byrne
My Review:
➡ Left alone and disregarded by her father, bullied and hurt by her brother, Lorelai isn't a happy 14 years old.
Years earlier, her vicious brother Mortimer broke her ankle and her weak father wouldn't let a doctor set it because he feared  people's judgment and, most importantly, he was afraid of his own son.
Sweet, gentle and caring she helps every stray creature fortunate enough to cross her path.
She does the same with an half dead boy she spots under a ash tree, a boy that will let her experience what it means having someone that cares about you.
➡ Ash is 18 years old boy with amnesia.
"Ash," he repeated. "Not exactly a king's name, nor a warrior's."
"It's better than all that," she rushed to explain, distressed by the disenchantment in his voice. "Our housekeeper, Maeve, says her family is descended from Druids. According to her, the Tree of Life is an ash tree, and it holds the whole of the earth and the sky together. It heals the sick, protects the innocent, and endows immortality to the worthy. So … as legacies go, I'd say I granted you a right whopper."
"That you did."
He's reborn with the name she gives him and experiences only a few months of peace with Lorelai.
He's captivated by her inner goodness and quiet strength, her sweet smile, her gentle touch.
He can't help falling in love with her and she becomes the person he'll always find his way back to, like a raven's mate.
"Ravens are really such clever birds. Someone once told me they have a rather intricate language, not just all cackles and caws. They like puzzles, and play." She brushed her hand over the bird's uninjured wing, enjoying the inky sheen illuminated by the candlelight. "They fall in love."
"How do you know?" His whisper caressed her ear, and she shivered.
"For their whole life, they have one mate. One other to whom, no matter where the wind takes them, they never fail to return.
His angel's vicious brother watches them and waits for the right moment to get rid of him.
Mortimer successfully brings Ash inimmaginabile pain, the only thing that keeps him alive is a promise:
"Lorelai. There are only two indisputable facts in this world: One, that the sun will set in the west. And two, that I'll come for you. Always."
Tortured body and soul, he survives hell multiple times and becomes The Rook, a pirate everyone fears.
He craves vengeance. He craves Lorelai.
A whole new journey begins for the Rook to uncover the memories of his life before Lorelai, to control his obsessive and dark nature.
Little by little, he overcomes his bitter anger and he's able open his heart to the woman who owns it.
"As a boy, I was afraid that the sheer, unmitigated power of my love for you was wrong, somehow. You were so young. So innocent. And I … I always knew I was this—this monster. Even though I had no memories, there were scars on my soul that were even more ugly and distasteful than those on my body. I couldn't bear to reveal them to you, especially when I couldn't remember what made them."
"And you remember now?" She shaped a hand over his unshaven jaw, her heart welling with a warmth and light she'd not felt since their childhood.
He nodded, swallowing down an emotion that didn't seem to be easily grappled. "When I came for you, I truly thought myself incapable of love. It was a selfish act. I know that. But I couldn't admit that what I felt for you was that exact thing. I thought it merely need. I had a void, not only in my memory, but in my soul. That void was you, Lorelai. I've always known that."
"I missed you, too, Ash. Every day for twenty years, there was a hole in my heart that belonged to you."
"You don't understand." He growled as though angry, though with her or himself, she couldn't be sure. "It's not that I merely missed you … You are not a hole in my heart, you are the whole of my heart.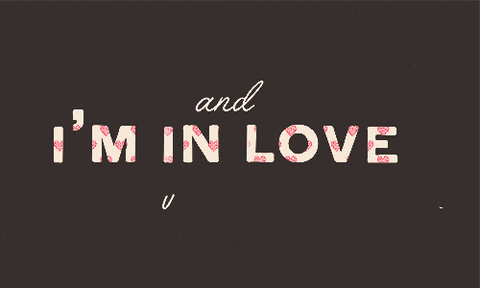 Seriously, I fell hard for this man!
I felt so sad for him and I couldn't wait to see him finally happy with Lorelai!
There's a darkness in me, Lorelai, one I'm afraid will consume your light. But, God help me, I can't let you go."
Lorelai drew his forehead down to meet hers then turned both of their heads to regard the pillar of late afternoon sun filtering into the cave. "That isn't how light works, is it? Darkness is easily overcome. Not light. The smallest hint of illumination can chase away the heaviest gloom, can slip through the most infinitesimal crack. It is never the other way around." She kissed him softly, and her lips came away salty as a barrage of emotion overwhelmed them both. "There has always been light in you, my love, and no matter how many have tried to smother it with their black deeds and blacker souls, it resides within you, still.
The story is engaging, never dull, I enjoyed the way the author handled the plot.
There's mystery, love and adventure. There's also A LOT of angst.
Which brings me to something I didn't quite understand…

SPOILER
Why does Lorelai get upset when Ash kills her vicious brother?
He saves her from marriage with a man that disgusts her and she's finally free from her brother's wickedness!
Why would she be upset about it? Just to add more angst?
To give Lorelai a reason to keep Ash at a distance at first?
[collapse]
The 20 years separation is mentioned a few times after he comes back for her but the story is focused on the main characters together hence there's no long separation on paper.
I don't recall any explicit mention of him laying with other women but I believe that, when he talks about pirates and prostitutes, he's talking from experience.
The heroine is still a virgin because no one wanted a "cripple" for a wife.
When she tells him she's never laid with another man he's actually taken aback a I liked the message that it wouldn't have made a difference to him.
The secondary characters give a lot to the plot, especially his long lost "brothers".
Lorelei's sister-in-law has a "sexual awakening" scene randomly in the middle of Ash & Lorelai story which seemed to me completely out of place!
Also..I hated the evil characters that where responsible for the MC's pain and, while her brother felt just vicious, I believe there was more to the second villain even if I hated him nonetheless.
Oh well, the MC gets the well deserved happy ending and I truly enjoyed the journey that brings them to it.
"I love you," he whispered, pressing his lips to hers, enchanting her with soft drags of his mouth. "I could be—I have been—sent to the other side of the earth, and it doesn't even matter, because I'll always find my way back to you. I etched the ebony wings on my back years ago because I have always been your raven. Your mate."
She understood now. He'd never truly been the Rook.
He'd always been …
"Your Rook."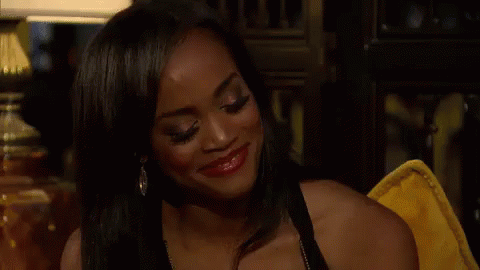 I'll definitely read more books by this author!
⭐ 4 Stars ⭐
The Duke with the Dragon Tattoo by Kerrigan Byrne is book #6 in the Victorian Rebels series. Can be read as a Standalone but I suggest reading The Highwayman (Book #1) first because characters from previous books make an appearance ( I didn't read the books in order 😋). You can also read my review of The Highlander (Book #3).
~ My Ratings ~
Writing: 3.5 /5 Narration and descriptions are a bit OTT, some scenes are contrived.
Plot: 4 /5
Hero: 4.5 /5
Heroine: 4.5 /5
Secondary Characters: 3.5 /5
MC's chemistry: 3.5 /5
Steam: 3.5 /5
Triggers:  Amnesia, 20 years separation, explicit sex scenes. No OW/OM drama or sex. Losts of Angst.
Recommended to: Historical Romance Readers looking for story about a tortured hero's journey to revenge and happiness.

The Duke with the Dragon Tattoo by Kerrigan Byrne
❤❤ Are you looking for a specific mix of ingredients for your next read?
FIND YOUR BOOK MATCH HERE!