The Dove by Victoria Vale
My Review:
3 months after being set free from Adam, Daphne has started her new life on her own with the money earned from the agreement.
Knowing what her father and brother did, she cannot stand their presence and she also stays away from her mother to avoid her the gossip involving her lost innocence.
She's independent but she begins every day with her thoughts occupied by Adam, with her body craving him.
Adam cannot forget his little Dove. He knows he's made a mistake in letting her go and he's ready to remedy that.
Both characters remind us what happened in the previous book then the story progresses in London were Adam is following Daphne.
He considers her a "prey" and states:
Even Daphne herself would not stop him. He had taught her the hard way that he only liked it more when she fought him. In truth, he hoped she would try to deny him, making the moment he claimed her all the better.
Which bothered me because their agreement is OVER and he has no claim whatsoever on her.
I didn't have issues with the way he treats her in the previous book because she clearly agrees to be his plaything and she likes being a "prey", she craves it.
In this book though there's no explicit agreement when he jumps on her like a predator even if she acknowledges in her mind, he's exactly what she needs and she enjoys the way he "dominates" her:
She needed calloused hands and a commanding touch. She needed a rough, masculine voice in her ear and the brutal clench of a hand on the back of her neck.
She needed dominance.
Since he's not a mind reader… her arousal and his "need" are not good enough reasons to maul her in the middle of the street 3 months after they have ended the arrangement.
That said, as readers, we know there's no doubt of consent because we know her thoughts.
→ Keep in mind that this kind of plot and erotica are not for everyone. ←
His "dominance" might actually be disturbing to some.
Consent is the most important thing for me.
I enjoy BDSM, Dom/Sub and so on as long as there's consent and, while in the first book it was always apparent, in this one I had issues with the hero.
He ignores her wishes and treats her like a prostitute not only as part of their "sexual play", he seriously believes he's entitled to her body whenever he wishes it and she should actually thank him for his attention!
"Still, one would think she'd be astute enough to see the things he felt without him having to say them. He wanted her. Badly. He was willing to shelter and protect her—a far better offer than a woman in her position was likely to receive."

Even if she's attracted to him and consents at every turn, she also explicitly asks him to leave her alone!
"You will still dream of me, and miss me, and want me. Why suffer needlessly?"
"Because to let you back into my bed is to suffer," she spat. "Especially when we both know you only want me because it gratifies you to debauch Bertram Fairchild's little sister."
His jaw tightened, nostrils flaring as if he barely kept a grip on his tempter. "You do not know what you are talking about."
"Oh, but I do," she replied, edging farther away from him toward the drawing room door. "Just as I know that I would be mad to allow you back into my life when all you seem capable of doing is destroying things … people. Go home, Adam. Go back to Dunnottar, and to Olivia and Serena. I am happy with my new life and grateful for what you gave me, but we are finished. Please … just leave."
She knows she has an actual problem…
"She was absolutely mad. That must be the only reason she could lie in his arms and accept the things he'd done, the things he'd said, the threats he'd hurled at her concerning Robert. A normal woman would have been disgusted by his crudeness, alarmed by his claim that he would kill Robert if she wed him. Yet, that part of her … the part she kept hidden in the dark recesses of her soul, had reveled in such primal lust."
…hence my issues with the "consent part". She says she wants to be left alone and then surrenders to lust every time he assaults her!
I wished the whole situation was handled better.
I also didn't enjoy how things are resolved but, at least, he understands she's not property by the end of the book and leaves her free to make her own decisions…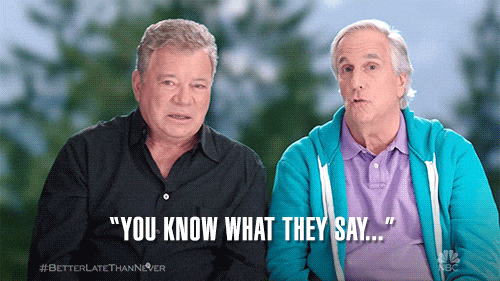 The plot of this second instalment was often contrived, rushed and lacked depth.
I know this is more erotica than romance but still… I wished for some character development!
Daphne's thoughts regarding Niall left me baffled because I can still remember him in the room watching her completely exposed and vulnerable the first time Adam enjoyed using her body!
The man hates her and she thinks:
… his brusque nature had become a part of the castle's appeal for her, as darkly charming as the overgrown courtyards and ancient stone facade.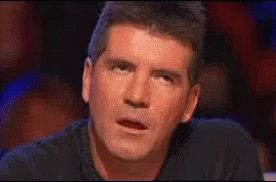 Really?? So we'll just forget the man hates your gut and would do anything to hurt you?
Duh…😣
Maeve, Olivia and little Serena are the only characters I enjoyed reading about in both book 1 and 2.
The HFN ending was nice but I was disappointed by Daphne's reaction to her brother's fate which was almost nonexistent.
The Steam factor is high even though, after two books, sex scenes felt a bit "repetitive".
I definitely enjoyed the first book more.
⭐ 2.5 Stars rounded up ⭐
* The Dove is book 2 in The Villain series by Victoria Vale. (It's a Duology).
I also reviewed book 1 "The Villain".
~ My Ratings ~

Writing: 2 /5 In this book there's way too much "gasping" from her and "nostrils flaring" from him!
Plot: 1.5 /5
Hero: 2 /5
Heroine: 2 /5
Secondary Characters: 2 /5
MC's chemistry: 2 /5
Steam: 4 /5
Triggers: Hero's thoughts go to his first time with a submissive in a brothel with every detail, dubious consent, erotic asphyxiation, spanking, restraints, a secondary character deals with trauma from sexual abuse, hero keeps heroine "captive" in his house.
Recommended to: Historical Romance Readers looking for Erotica with a revenge plot and Dom / Sub scenes

The Dove: A Dark Regency Erotic Romance (The Villain Dulogy Book 2)
❤❤ Are you looking for a specific mix of ingredients for your next read?
FIND YOUR BOOK MATCH HERE!