Strawberry Hill by Catherine Anderson
My Review:
Slade Wilder is a 64 years old rancher and he's loved only one woman his entire life.
That woman, 63 years old Vickie Granger, broke his heart leaving him a few days before their wedding and he hasn't set eyes on her in 41 years.
He doesn't know that Vickie still loves him too and that she believes he's the one that did the unforgivable.
When Vickie decides to finally confront him, a whole life has passed and looking each other in the eyes brings everything back:
Misunderstandings, old wounds and faded dreams but also love and hope for a future they'd never thought possible.

Vickie and Slade get a second chance 41 years after their separation that could have been avoided if both characters (mostly Vickie) had confronted each other honestly instead of letting pride and fear of judgment in the way of their happiness.
A woman tells Vickie that Slade has slept with her and Vickie believes her because she describes a birthmark on his behind.
Vickie accuses Slade but doesn't mention the birthmark "proof"😞.
It bothered me that she immediately believes a woman that has always had a crush on him instead of the man she loves and that had NEVER let her down or betrayed her trust before.
She remembers even 41 years later how good of a man he was and how fiercely he defended her and protected her since they were children!!
How can she believe so easily a stranger that might have discovered the birthmark on his ass in other ways?
It just didn't make sense to me.
Same goes for the decision to tell him by letters that she's pregnant because she's afraid of her family's judgment and doesn't want to risk them knowing about it, by asking for money to travel back or call him.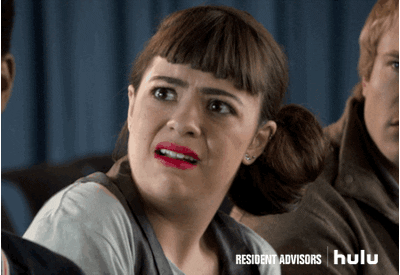 She doesn't receive replies and she convinces herself he doesn't want anything to do with her or their baby.
How does it make sense in Vickie's mind that he never replied?
Obviously he never received those letters nor had he ever cheated on her. -_-
I hated the whole plot around the MC.
Why would a good and honorable man that had always treated her right, refuse to take care of his child?
Even the author knows it doesn't make sense because Slade asks Vickie exactly that:
I never got any damned letters! I never saw a picture of him when he was a baby! Even if you believed that I'd screwed every girl in Mystic Creek that night, did that obliterate everything you knew I stood for? Everything you knew I believed in? Did it alter your feelings so damned much that you couldn't trouble yourself to climb in your damned car and drive home to make sure I knew you were pregnant?
41 years. 41 YEARS!!! And knowing he would have been an awesome father makes this plot even more stupid!!!
It just makes me mad thinking about it.
This kind of misunderstanding/drama bothers me more and more every time I come across it😒
I kept on reading past the 48% mark only because I wanted to read about Erin and Wyatt ( the secondary love story, which I enjoyed.)
Wyatt Fitzgerald is Slade's 32 years old foreman and he's deaf while Slade's niece, Erin De Laney, is a 31 years old County deputy.
Their story has almost as much time on page as the "primary romance" so, for those who do not enjoy secondary couples "stealing the show"…you should be warned that's definitely the case here.
Erin is sent in the wilderness as a temporary hay inspector.
She's supposed to look for noxious weeds but she has no knowledge whatsoever on the matter.
She's completely out of her depth in the country but she's fun and resourceful.
Her first inspection doesn't happen the way she had planned, she's actually forced to run behind the first rider because he passes her by without noticing her screaming at him to stop…
Little does she know, the man wasn't trying to ignore her, he's just deaf.
A remarkable and handsome cowboy she can't get out of her head.
Erin and Wyatt do not explicitly come together, the author will probably explore their story in the following book….a thing that disappointed me because I kept on reading just for them.
I enjoyed the Mystic Creek setting and Erin and Wyatt's "beginning" but I had too many issues with Vickie to enjoy the second chance love story.
Also I wasn't a fan of the writing.
The author often offers too much details and takes her time to get to the point, some expressions used are absurd such as:
He's your son, and if you try to deny that any longer, I'll steal some of your DNA to prove it."
I was often tempted to skip the dialogues and move on with the plot.
I enjoyed the random humor, lots of lines made me laugh in the middle of a scene…
"Can I give you a well-intended critique of your camouflage glasses?"
Erin angled her a look through the large tinted lenses. "Let me guess. They don't flatter the shape of my face."
"Worse. They make you look like a bug-eyed grasshopper wearing a hat.
… and Erin was a truly enjoyable character to read about!
"Ouch!" she said loudly. Then to the horse, she added, "You are sworn to secrecy. If the guys at the department hear about this, they'll razz me again about staying home where I belong and making cookies." Her hat lay about four feet away. It looked undamaged, and for that she was grateful. She'd have to replace it herself if it got ruined. She sighed and decided to wait for the numbness in her legs to go away before she tried to stand. "The last time they made cracks like that, I almost made the jerks laxative cookies when I got home that night. Chocolate chip, my specialty."
I'm still curious about her storyline but, given this is not my first bad experience with this author, I don't know if I'll ever pick up the next book in the series.
⭐ 2 Stars ⭐
* Strawberry Hill is book 5 in the Mystic Creek series by Catherine Anderson. Can be read as a standalone BUT Erin and Wyatt's story is left unresolved.
~ My Ratings ~

Writing: 2 /5
Plot: 2 /5
Hero: 3 /5 (Slade) – 3.5 /5 (Wyatt)
Heroine: 1 /5 (Vickie) – 3.5 /5 (Erin)
Secondary Characters: 3 /5 The best secondary characters? Pets! Erin talking with her horse Butterscotch was hilarious. Pilot the dog is adorable and Julie (Erin's human friend LoL) a fun bff. Slade takes care of a cute rescued Bear… sweet but complicated as he grows, also illegal (it's acknowledged).
MC's chemistry: 2 /5
Steam: 1 /5
Triggers:
▪Vickie doesn't confront the father of her child in person to tell him she's pregnant (she just sent 4 letters but she never made sure he had received them!)
▪OW fixated with hero lies causing the separation because heroine easily believes her over hero
▪Secondary Romance "steals the show".
▪No explicit sex scenes,

Strawberry Hill (Mystic Creek Book 5)
❤❤ Are you looking for a specific mix of ingredients for your next read?
FIND YOUR BOOK MATCH HERE!