Sky's the Limit by Elle Aycart
Plot:
Sky Gonzalez is ready to take flight and make her dreams come true.
Plans made and ticket ready, she embarks on a journey to Paris – France and ends up in Paris… Minnesota!
To add insult to injury, her rental car leaves her stranded in the middle of a snowstorm… Not the best occasion to be dressed in white!
Just when she thinks her luck must have all run out forever, a big and bearded sexy man comes to the rescue: Logan Nolting
He grabbed her by the waist and lifted her down. "Let's go. Are high heels all you've got?" They made her legs look incredibly long, but she was going to kill herself.
"Yes. Pretty much. I've got sneakers, but they're white and cute and not meant for walking."
Sneakers not meant for walking. Of course.
A small quirky town in the middle of nowhere, lots of crazy Doomsday Preppers that inhabit it and a good man, gruff but with a heart of gold…Sky's true dreams might become a reality after all.
Personal Thoughts:
AWESOME BOOK!
I've found a new amazing author to stalk!
Bright witty writing, engaging story, relatable and well developed characters…
I'm in love.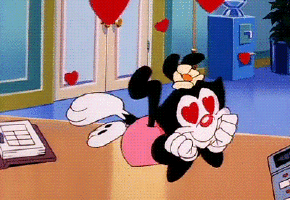 So Sky, what brought you to our little town?" Ty asked, grabbing a slice of pizza.
"Presbyopia."
A "city girl" meets a "mountain man" living in a small town filled with crazy Doomsday Preppers always ready for the world to go "BOOM" in a multitude of ways.
From natural catastrophes to epidemics they are ready to survive it all and when Sky arrives into town with Logan and showing flu symptoms they know what to do: QUARANTINE THEM BOTH!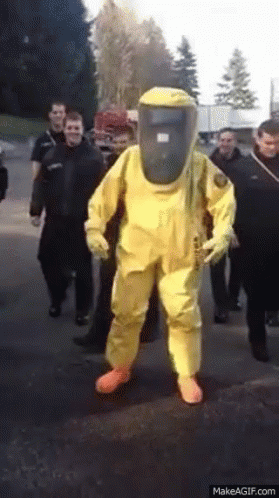 Hazmat suits everywhere, an underground bunker full of condoms, some minor OW drama, fun and heartwarming scenes… the story unfolds, great friendships develop and two very different people fall passionately in love.
I adored the banters from both MC and secondary characters, I loved the dog and every scene he was part of…
"Aww, Arnie likes you," Sky said.
Logan looked around, confused. It was daylight and he was on the sofa, wearing the hazmat suit and a monumental hard-on, the dog looming over him.
He pushed Arnie away and sat up. "No, he doesn't. I was having the most amazing dream."
"Really? What about?"
He glanced over his shoulder. They were alone. "You and I were exploring alternatives for our lack of goat intestines."
"So that's why you're red and sweaty." She looked down. "Oh, my. That's impressive. You're lucky Arnie didn't confuse that with a chew toy."
He grimaced, rearranging his erection. Wouldn't that have been a blast, waking up to a beast castrating him.
I loved the weirdo setting and the characters' backgrounds.
I laughed a lot…
"You informed me that even though women prefer men in boxers and I was a prime example why, lack of support down under is linked to hernia. You recommended that if I wanted comfort without sacrificing scrotal support, the answer was boxer briefs."
Her eyes were almost bugging out of her face. "Really?"
He nodded. "Less dangling but no strangulation, you said. And they sell boxer briefs in all textures and patterns, Superman and SpongeBob included. Don't you remember?"
…and I got emotional…
"He's very lucky to have you."
Sky glanced at her dog, sitting by her feet. Looking worried and distressed as he always did when she cried. She petted his head reassuringly. "He sometimes disagrees."
Logan chuckled. "He gets frustrated, but he'd go to hell and back for you. I know the feeling."
"You do?"
"Sure. I get frustrated with you all the time."
Even in this situation, Logan managed to make her smile. "Not that. I mean the going to hell and back part."
He nodded.
Sky couldn't move her gaze away from him. Those gorgeous eyes, that rough face. Jesus, she loved this man so much. He meant the world to her.
I loved it!
You can check Triggers in the section below 😉
⭐ 4.5 stars rounded up⭐
Sky's the Limit by Elle Aycart is book #1 in the Doomsday Preppers series. Can be read as a STANDALONE.
~ My Ratings ~
Writing: 4/5 I enjoyed it a lot but it was a bit too wordy and, expecially if you're not into fashion and makeup tutorials you might wish for less details on those.
Plot: 4/5
Hero: 4.5/5
Heroine: 5/5
Secondary Characters: 5/5
MC's chemistry: 4.5/5
Steam: 4/5 lots of it!!
Triggers: Explicit scenes, Heroine fights clinical depression (her mother died because she didn't want to treat her own severe depression), Hero separated from his wife (2 years before meeting the heroine) that doesn't want to sign divorce papers.
Recommended to: Contemporary Romance Readers

Sky's the Limit by Elle Aycart
❤❤ Are you looking for a specific mix of ingredients for your next read?
FIND YOUR BOOK MATCH HERE!