Rules of Engagement by Christina Dodd
My Review:
Pamela Lockhart founded with Charlotte and Hanna the Distinguished Academy of Governesses.
They teach girls in desperate need of honest work like they were and provide governess services and lessons on subjects such as music, needlework and dancing.
After Pamela is robbed on the streets of the money for the month's expenses, the new endeavor is at risk of failure and the crazy demands of a certain Duke are the only chance to avoid the worst.
Devon Mathewes, the earl of Kerrich, needs a child and a governess to gain respectability in Queen Victoria's eyes or the Bank founded by his grandfather will go bankrupt.
Does he care about the orphan's future after his purpose is served? Nope.
He's a selfish and self entitled rake that only cares about himself until… the new governess Pamela shows up on his doorstep!
The earl of Kerrich is so OTT arrogant I actually had fun from the very beginning whenever didn't prevail in me the urge to strangle him for what he actually said about women:
Women had dreams? About what? A new pair of shoes? Seeing a rival fail? Dancing with a foreign prince? But Miss Lockhart wasn't speaking of the trivial, and he found himself asking, "What are your dreams?"
"You don't care. Until I spoke, it never occurred to you that a woman could have her dreams."
He's self-entitled, he's offensive and he's obnoxious but there's a reason for his beliefs when it comes to women and love.
Gradually, he learns how wrong he is and that's one of the most important things I look for in novels: Character Development
At the beginning of the book he claims, among other things, he's a "chick magnet"…
I am sick of being the object of lovelorn sighs. I have to put up with it in my own household—one needs scullery maids, the housekeeper assures me. But if I must spend time with a governess, and I will have to, then I want to be assured she will not be making cow eyes at me or, God forbid, sneaking into my bedchamber and peeling down to nothing. Which just happened with the senior upstairs maid who one would think knew better."
…hence his request for a plain older woman "not given to fantasizing".
He's a selfish prick but Pamela knows how to handle him right from their first official meeting:
She wore tinted spectacles, he noted, a sign of weak eyes and excessive learning. Her complexion was bloodless and her lips pale. Her brown hair was pulled back so tightly from her face that any sagging around the chin and neck had been reduced—another feminine trick, and one that would scarcely fool a connoisseur such as himself. A tangled, spidery thin net of gray lace covered her hair, and she sported an absurd decoration that looked like nothing so much as two knitting needles stuck in right angles through the knot at the base of her neck.
He dropped his monocle and seated himself. "Perhaps you'll do," he said.
She nodded and without waiting for an invitation, seated herself in the old-fashioned Hepplewhite chair before his desk. The style fit her. "I was going to say the same for you."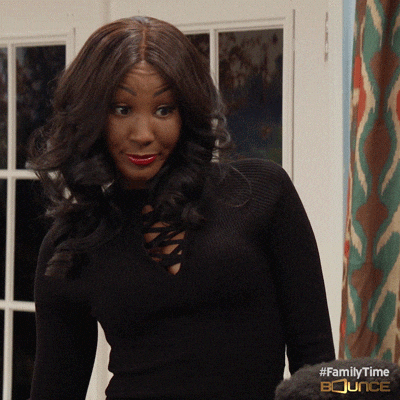 He doesn't know it at first but none of his requests are fulfilled!
Our heroine is definitely NOT what he asked for and the child isn't what he envisioned.
At the orphanage Pamela picks 8 years old Beth and…a "manly lad" she's not!
She's soft-spoken and has manners because she received an education prior to her parents' death.
After a bit of resistance, Lord Kerrich is convinced by Pamela and, little by little, his life changes.
From appalling reasoning such as this..
She rolled up her sleeve and held out her arm where a ripple of purple marred the skin. "I got burned."
Standing, Lord Kerrich kicked his chair away. "Miss Lockhart, I can't do this!"
Miss Lockhart lifted her dark brows. "My lord?"
"This is too hard. What if I get fond of that child and she sticks another coal in her pocket? What will happen to me then?"
… to genuine fondness for the child.
Pamela evolves too.
She doesn't belive men capable of being faithful and she's afraid she'll end up with a broken heart just like her mother.
Both Pamela and Devon are disillusioned about love for similar reasons but there's a major difference: Pamela is not selfish.
By the end of the book Devon, with the help of his grandfather Lord Reynard, finally realizes how selfish, presumptuous and unreasonable his fears are:
Kerrich and Lord Reynard leaned against the rail and watched the horses start around the track.
Into the silence, Kerrich burst out, "I wouldn't care what anyone thought, if I could have her on my terms. I want to know I'm going to be happy."
"So you're looking for a guarantee of happiness, are you? You think as long as you're the man in command you'll be happy? What about her? What if she's not happy?"
"I can make her happy."
"Boy, if you think you can make that woman do anything, you don't know her at all."
I very much enjoyed the story even with:
–  Pamela's OTT descriptions of how virile, handsome and sensual Lord Kerrich is.
–  His obnoxious and misogynistic beliefs regarding women and fidelity, his selfish behavior at the beginning.
–  His belief it was somehow acceptable to forsake contraception so that, through a pregnancy, he could convince her to marry him.
This book was far fom a perfect read for the reason I mentioned but still, I was entertained, I LOVED the MC's banter…
"You're a governess. You do not recognize a mature man."
"Lord Kerrich, I am a governess. I recognize that most males do not mature, they simply grow taller." Unwise, of course, to retort so wittily, and she waited, interested to see if he would behave like a typical roue and pout or threaten.
He surprised her; he nodded soberly. "Yes. When you look at what some women marry, you realize how much they must hate to work for their living. However, when it comes to my cousin, try not to put too much stock in your own infallibility. You don't like listening to 'I told you so.' "
…and the easy humor between them:
Finally Miss Lockhart admitted, "I can ride."
"Then I will mount you appropriately." Realizing what he had said, he wavered between laughter and horror.
She stiffened, and in the most stifling of tones said, "You are the epitome of graciousness, my lord."
Laughter won.
I ended up forgiving Devon because he ACTUALLY evolves A LOT throughout the story .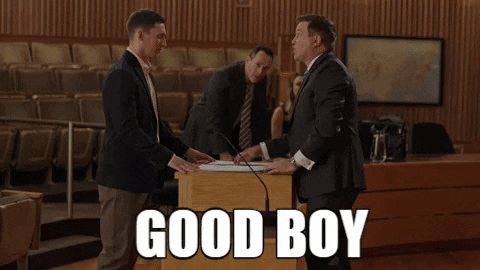 AND I believe Pamela is the perfect gal to keep him in check! 

Devon's confession at the end is beautiful (except the "I hoped I could shackle you by getting you pregnant" part), I'll just give you the very end of it because it's a long conversation😍
[…]For the touch of your hand I would crawl through a horse stable on my stomach. If you wished, you could be the worst kind of tyrant and I would love it, and you. I had to realize that I trusted you not to do that, and submit myself to your rule. Please marry me. I'll always be faithful, and I can never be happy without you."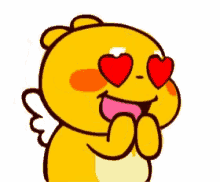 I'm glad I got to experience Christina Dodd's talent and I'll definitely read more of her books😊
⭐ 3.5 Stars rounded up ⭐
* Rules of Engagement by Christina Dodd is book #3 in the Governess Brides series. Can be read as a Standalone.
~ My Ratings ~
Writing: 4 /5 story written with 3 PoV (Pamela, Lord Kerrich, Beth)
Plot: 4 /5
Hero: 3 /5
Heroine: 4 /5
Secondary Characters: 4 /5
MC's chemistry: 3.5 /5
Steam: 3.5 /5
Triggers: One time she says no while thinking yes. He isn't a mind reader so… dubious consent.
Also, he believes somehow acceptable to forsake contraception so that, through a pregnancy, he could convince her to marry him. Explicit scenes.
Recommended to: Historical Romance Readers looking for a heroine in disguise that very much knows her worth, a hero that begins as the worst kind of rake but grows out of it and good banter.

Rules of Engagement : Book Two of the Governess Bride Series
❤❤ Are you looking for a specific mix of ingredients for your next read?
FIND YOUR BOOK MATCH HERE!