Duke Of My Heart by Kelly Bowen
Plot:
Maximus Harcourt, Duke of Alderidge, stays away from London and the Ton as long as he can.
If it wasn't for his beloved sister, his aunt and his duties, his ship "the Odyssey" would become his home.
Those three reasons bring him back to London though and his latest visit turns into a scandalous mystery involving his sister, he can't navigate on his own.
Ivory Moore known as "the Duchess" is a professional fixer, the BEST.
Max isn't exactly used to follow someone else's lead and Ivory doesn't have time to waste on uncooperative Dukes…
Both will learn to trust the other with the most precious thing they own: Each other's heart.
Personal Thoughts:
I loved reading an historical romance with such a strong leading Lady that's far from the usual virgin or wallflower.
I don't mind those heroines at all in historicals but strong female characters are a rarity.
An ex opera singer that becomed a duchess hated by her husband's family and secretly envied but publicly shunned by the ton.
Her husband was her best friend, her companion, the first man that had truly cared for her instead of using her like all the other men come before him.
Widowed 5 years prior to the events of the story, she manages Chegarre & Associates, a fruitful business she secretly co-founded with her late husband.
Ivory's latest case requires celerity and smarts to solve a mystery while saving an 18 years old debutante's life and reputation.
At the Duke of Alderidge's home a "naked earl was spread out across the mattress like a marooned sea star, his wrists and ankles tied to the four corners of the bed"…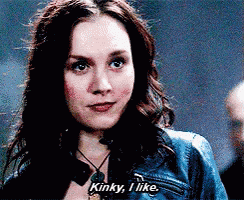 …and Lady Beatrice Harcourt, the bed's owner also sister to the Duke of Alderidge?
Vanished!
Ivory definitely knows how to do her job, she's THE BEST at fixing difficult situations AND she knows how to handle difficult dukes…
I care more about rescuing your sister's reputation than the truth of what happened here tonight. And frankly, so should you. We've got a great deal of work to do if your sister's future is to remain as bright as it was this morning."
The duke's expression was positively glacial. "I give the orders here, Miss Moore, not you. Don't presume that I will ever follow your lead."
Irritation surged. "Take a look around you, Your Grace. Do you see a crew of sailors anxiously awaiting your direction?" She put emphasis on the last two words. "This is not your world. This is mine."
The Duke is shocked by Ivory.
She's clearly one of a kind, he's never met a woman quite like her…
"Are you ordering me to shave? Now?"
"Anything that deviates from an expected appearance will be remembered. Remarked upon. Speculated on. You cannot appear like a barbarous, disheveled pirate on the same night that your ball ends because there is a dead man in your guest room."
"What did you just call me?"
"I didn't call you anything. I simply commented upon your current appearance." Ivory had reached the wardrobe and stopped. "Do you need me to shave you?"
Alderidge's jaw dropped open. "What?"
Given his expression, she might as well have suggested she take him on a flying carpet to the moon. "Time, Your Grace, is ticking. I don't know how many more times I need to stress this to you before you understand that we simply must find a way to get done what needs to be done. Either you shave, and make yourself look presentable to society, or I will do it for you."
"No, I don't need you holding a razor to my throat," Alderidge muttered, but at least he was moving now.
She gets things accomplished and the duke finds himself following unhappily her directions.
Maximus Harcourt, Duke of Alderidge, is a restless Duke.
He leaves London every chance he gets and, even if he's richer than Croesus, he captain his ships himself working for the East India Company.
It's not easy for him to trust this impressive woman that seems to know what's best to manage the scandalous situation his family faces.
"I was the third of three boys, Miss Moore," he said, feeling the inexplicable need to explain himself. "I was sent away to school when I was six, and when I was twelve, my father sent me a letter asking me to choose between the church and military service, as befits an unneeded son in a family with two boys too many."
She watched him in silence.
"What I'm trying to say, Miss Moore, is that I have been solving my own problems since I left home at the age of six. Mine and those of others around me. I have never had to rely on others to manage my affairs, and I find it…difficult to do with any grace."
Little by little he realizes she's the best thing that could ever happen to him.
"For the love of God, Gilda, don't shoot him."
Max closed his eyes.
Gilda's gaze slid past Max, and her eyes crinkled at the corners, her mouth turning up in renewed amusement. "Well, if it isn't the duchess." She paused, her eyes coming back to rest on him. "Why can't I shoot him?"
"Because he's my client."
A red brow arched. "My condolences."
"Thank you."
Max gritted his teeth and turned to find Miss Moore standing behind him, brushing beads of dampness from her cloak. "What are you doing here?" he hissed.
"Aside from making sure you don't end up with a hole through your miserable hide? Having a cup of ale, I should think.
She's THE BEST for my mood too!
I mean…she's awesome!
"Did the physician who was summoned attribute Debarry's death to natural causes?"
"Thank the saints, but that was his opinion, yes. And he was quite insistent upon it."
"Was he, indeed?" Miss Moore gave him a wry look.
Max blinked. "That had nothing to do with the saints, did it?"
"Well, I suspect the saints are often busy these days. I do what I can to take burdens from their heavenly shoulders and place them on more earthly ones. And ones that take coin and don't ask stupid questions."
"The physician was your man."
"Of course he was.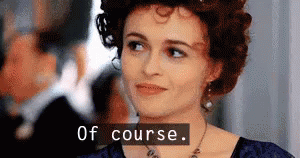 The MC's chemistry is great, their banter entertaining.
I noticed the author's writing is, at times, a bit too modern…
"I've never met anyone like you, Ivory. Ever."
"I'm sure you say that to all the girls," she said, forcing a lightness she didn't feel.
"No." He wasn't laughing. "I want you." He caught her chin and forced her eyes back to his.
"You currently have me. Sprawled on top of you. Naked at that."
"That's not what I mean. And you know it."
…even so, those modern expressions here and there didn't weaken my enjoyment of the book, not even a smidge!
Both hero and heroine are well developed characters but the author makes the heroine shine more than the hero while still making the hero relevant and distinct in his own way.
Not only I fell for the MC, I also "girl-crushed" for a change😁
I enjoyed this book from beginning to end!
Max stood, coming around the side of the desk and dropping to a knee in front of her. "I am willing to try to be a duke. And the brother that Beatrice deserves. But I can't do that if I don't have somewhere I belong. And I belong with you."
Ivory could feel the emotion rising in her throat and burning the backs of her eyes. She reached out and touched his face, and he caught her hand and brought it to his lips.
"Yes," she whispered. "You do."
Though.. I really wished there was an epilogue that cleared these two things for me:

SPOILER
▪ Does he marry her and show her off proudly to the ton as his Duchess?
▪ Do they have a family?
With all the unprotected sex they had and the "drop to one knee" scene I would say yes to both but, since he doesn't officially say "the words" and there isn't an epilogue, the ending left me kind of "unfulfilled".
[collapse]
Guess I'll have to read the other books in the "Season for Scandal" series and hope to have my curiosity satisfied!😎
⭐ 4 Stars ⭐
Duke Of My Heart by Kelly Bowen is book #1 in the "Season for Scandal" series.
Can be read as a Standalone.
~ My Ratings ~
Writing: 3.5 /5
Plot: 3.5 /5
Hero: 3.5 /5
Heroine: 4.5 /5
Secondary Characters: 4 /5 Can't wait to read the next book in the series to get to know better Ivory's Associates!😋
MC's chemistry: 4 /5
Steam: 4 /5
Triggers: Heroine is a widowed Duchess / ex opera singer, her late husband was A LOT older than her and, even if she truly loved him, there's no "Dead ex drama" because she's already overcome the loss. No OW/OM drama, No mention of intimacy with other people.
Recommended to: Historical Romance Readers in the mood for a good story and an impressive leading Lady.

Duke Of My Heart by Kelly Bowen
❤❤ Are you looking for a specific mix of ingredients for your next read?
FIND YOUR BOOK MATCH HERE!