Cracked (Soul Eater #1 ) by Eliza Crewe
Plot:
Meda Melange is not a good girl.
She eats souls so tecnically she's not even human.
I've always known I'm a monster. My skin is as tough as sheet metal, my bones are almost impossible to break. I can run faster and jump higher than any Olympian. My strength is unreal. And let's not forget, I eat people.
Her targets are only bad people of course…
Mom only wanted me to kill people who deserved it, and my morality's flexible enough to toss in self-defense (and everyone know the best defense is a good offense…my morality is almost a contortionist).
ehm… let's say mostly very bad people.
While on a mission to get her next soul, she finds out she's not the only soul-eating monster in town and there's a secret society working hard to defend humans from them all.
Thankfully the "good guys" make an appereace just in time to save her ass.
Honor, greater good, sacrifice?
Not Meda style if those mean risking her life.
Unfortunately her brand new "friends" think very very differently…

Personal Thoughts:
Great plot, original characters, remarkable writing…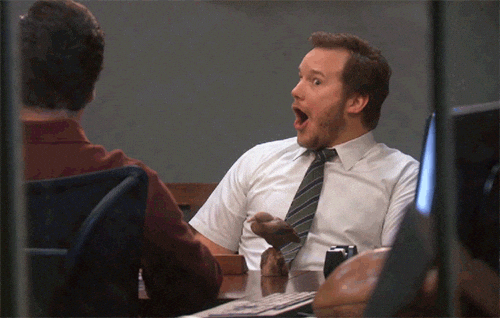 WHY ISN'T THIS BOOK MORE POPULAR??
I can't believe I've been reading raving reviews EVERYWHERE on terribly written and unoriginal YA series while THIS kind of AWESOMENESS was completely unknown to me.
Every character is memorable.
I fell in love with Meda, Chi (that rymes with die LOL, you'll get it if you read the book XD), Jo, Uri… awwww Uri *_*
I'm emotional right now and I NEED to read the rest of this story.
Immediately.
Meda is a snarky, deceitful, sarcastic, witty badass.
Chi and Jo become Meda's BFF and the banters between those two are HILARIOUS!
"We're still around, only the Templars are a secret society these days, we–"
"Secret, Chi. Secret society," Jo cuts in, flinging her hands into the air.
Chi rolls his eyes. "She's a Beacon. We can tell her."
"You don't even know that! You're just assuming."
"She was being hunted by demons. Demons hunt Beacons. Plus I found her in an insane asylum. You know Beacons often end up in insane asylums because their genius is confused with insanity."
"You know who ends up in insane asylums even more often?" Jo asks, sharply sweet. "Crazy people!"
I loved the story told through Meda's eyes and the friendship that develops with her new "crew"…
"Death is my art form–when I fight, I'm a ballerina. Graceful. Chi lacks my grace, but makes up for it in energy and enthusiasm. His fighting style is like breakdancing–strong and frenetic with some really sweet moves. Jo's is . . .the Macarena. Ugly but gets the job done."
….aaand her counseling style in love matters:
"Are you insane?" He looks hurt, like I jabbed him with a stick. "She hates me."
Wow. Really. I sigh – it seems I must spell it out. "She's in love with you. She doesn't want to be because of the whole Crusader-fighting-couple thing. She thinks you won't want her fighting by your side – too weak." I tap my leg.
He just stands there. The gears in his brain lurch unevenly as he tries to process. "Does not compute" flashes on his forehead.
Maybe if I try in Latin? "Iss-kay er-hay." OK, so it's only pig Latin. Sue me.
"But–"
Maybe in song? "You know you wanna kiss the girl – whoa-whoa!" The Little Mermaid-style.

Meda as The Little Mermaid's Sebastian…AHAHHAAHHAHAHAHAHAHAHAHA XD
There's a bit of romance in this book and it's GOOOOD
SPOILER
but it's not about Meda (she'll have her own though… 😉 )
[collapse]
The only thing that bothered me was the little attention given to
Title
Meda's reaction knowing she killed her mother brutally.
Her lack of grief and compassion makes sense because she is half monster still…why no one addresses it?
Not only Meda's mother but a lot of people die in this book and no one truly grieves for all those lives.
There's one exception.
The last page of this book shows Meda grieving in her own way about a little someone that stole my heart too and it was written beautifully❤_❤
[collapse]
Well…
This book gets ⭐ ☆ 5 stars ☆ ⭐ and goes straight into "my all time goodies" shelf!
*Side Note: The school's atmosphere reminded me a bit of Harry Potter's Hogwarts, battle included*
— THIS BOOK IS PART OF A TRILOGY —
You can find my review of " Crushed (Soul Eater #2 ) by Eliza Crewe"  HERE
and "Crossed (Soul Eater #3 ) by Eliza Crewe" HERE.
~ My Ratings ~
Writing: 5 /5
Plot: 5 /5
Hero: —/5
Heroine: 5 /5
Secondary Characters: 5 /5 (I'm not sure Jo & Chi should be consider as secondary characters)
MC's chemistry: —/5
Triggers: Violence, death.
Recommended to: Urban Fantasy / Young Adult Readers that are comfortable with triggers mentioned above.
~ Quotes ~
This boy might have answers; I just have to take them from him. I consider the many tools at my disposal…and settle on my weapon of choice – one so infrequently used I need to dust it off first.
My eyes fill with tears. "Wha-" I swallow hard "- what were those things?"
I wasn't allowed to play with children. Not since that little incident with Amelia. Hey – she bit me first.
I study the little creature in front of me. What is it about these dwarfish little humans? They lack smarts, lack skills and they never seem to have much money. Yet they are powerful little monsters – adults dance to the tunes played by their chubby little fingers. Is it the disproportionately big head? Or the eyes too big for that head? Did I have this effect on my own mother? Was that why she believed in my goodness, despite all evidence to the contrary?
Suddenly the lower lip pokes out and the eyes grow even bigger. I feel a tug in the region where my heart should be… I want to give it things…
Ahhhhhh! Look away! Look away! Evil, ensnaring, hypnotic monster.
Just kidding, but it is kind of cute. I feed it a cracker.
"I just get so mad sometimes. I'm never going to be a Crusader, never get married, never do anything. But who do I get to be angry at? The demons? They're constantly trying to destroy mankind and, if at all possible, Heaven too. There's enough reasons to be angry at them – my leg's superfluous. The other students, the Crusaders for how they treat me? They're not trying to be cruel, I am damaged. They're so very kind, so full of pity. I'd rather they hate me than feel sorry for me."
"His eyes are wide and panicked, and I pause to enjoy that perfect moment when the hunter realizes he's become the hunted, when he tries to reconcile what he knows to be true with what just happened."
Joe turned towards me. She doesn't want to die, but she will, for what she believes in.
I need new friends

Cracked (Soul Eater 1 ) by Eliza Crewe
❤❤ Are you looking for a specific mix of ingredients for your next read?
FIND YOUR BOOK MATCH HERE!