Can't Text This by Teagan Hunter
Plot:
Robbie Cross is a sexy single dad, cocky with the ladies and without a shy bone in his body.
Montana is a young and proper teacher, not at all used to let go of her inhibitions.
Fooling around with a tattooed stranger inside the bathroom of a bar isn't something Montana does. EVER.
Until Robbie comes along…
"Hey, I'm Monty."
"Hi Monty. Wanna see my python?"
He uttered the words with a cocky grin, and I was a goner.
Personal Thoughts:
Robbie is a 26 years old dad of a 7 years old.
A one night stand, when Robbie was 19, changed his life and forced him to grow up fast for his son Xavier.
He enjoys working with his friend best friend Zach that, over the years, has been more a brother than a friend to him.
I absolutely LOVED the interactions between the three of them:
"Come on, be a good sport."
"Yeah, Dad. Uncle Zach drove all the way over here to have breakfast with us and you won't even feed him? I thought that's what dads are supposed to do—give toys, food, and love."
"To kids."
"Uncle Zach is the biggest kid I know."
Zach fist-bumps him. "Right on, little man. Right on."
I stare at my best friend, mouth hanging open in shock. "You've turned my own spawn against me?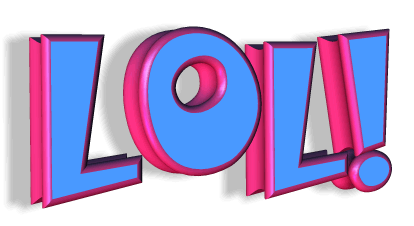 Montana is a 23 years old teacher trying to find her independence away from her demanding parents and her cheating ex-boyfriend. She's also a virgin.
A few drinks and their off the charts instant attraction makes Monty forget she's a proper lady that doesn't cuss nor does she fall for one liners expecially if the guy looks like Robbie.
When they meet at a bar, things get heated quickly  until Monty sobers up and flees the bar's bathroom leaving Robbie a huge hard on and a paper towel with her number on it.
The texting starts a bit awkwardly with Monty being a bit "too proper" for my taste and Robbie kind of rude…
Me: Oh! Oh goodness! No! Not THAT kind of blowing off. Holy cats & dogs!
Python: I'm laughing so fucking hard right now.
Python: Not just because of your blunder but because I don't think you ever cuss, do you?
Me: No. It doesn't suit me.
Python: Yeah. You didn't look like a cusser.
Python: I'm sorry if my potty mouth offends you.
Me: It doesn't. It's sort of…hot.
Python: Yeah? Good. Because I wasn't going to suddenly stop cussing. It suits me just fucking fine.
…and the way Robbie brings up the fact he's a father kind of left me baffled…
Python: For the record, I've had random hookups in the past and they didn't work out in my favor (i.e., I got a girl pregnant).
Me: You're a father?
Python: I am.
Me: I…I did not see that coming.
Python: Is it a bad thing?
Me: No, not at all! I love kids.
Me: Not that I plan on meeting YOUR kid or anything like that. Just in general.
Me: I guess I just also didn't think dads did…well, THAT with strangers in public.
That said, things pick up very nicely soon after:
Me: You think? Or you're sure?
Monty: Are you asking if I'm sure I'll still want to bang you once I get to know you? No. That I have no darned clue about.
Monty: But if you're asking if I'm sure I want to get to know you, then yes.
Monty: You seem interesting enough and I don't have any friends here, so why not?
Me: "Interesting enough". My ego thanks you.
Monty: I'm certain it could use the blow.
Me: I know of something else that could use a blow…
Monty: YOU ARE SO PERVERTED!
Me: Guilty as charged.
Me: But you like it.
Monty: You think you're so smooth.
Me: I have something that's smooth. 😉
Monty: ARE YOU FINISHED?
Me: Give me five minutes and I can be. 😉
He's cocky, crass and unapologetic but super fun and sweet.
While they get to know each other, it becomes very clear they're a great match.
I loved their texts back and forth!! 
Python: Tell him about the hot, VERY muscled, big-cocked guy you're gonna be banging soon. That'll chase him away.
Python: Still there, Monty?
Me: Is it possible to die from rolling your eyes so hard?
Python: You texted back, so apparently not.
Me: Oooh! What does he want? A cat? A dog?
Python: A bunny.
Me: No way! Bunnies are SO cute! DO IT!
Python: But they poop.
Me: Everybody poops. Except girls. We don't do that.
Python: Riiiiight.
Monty & Python's romance is sweet but, in my opinion, this story needed better characters development and way more depth given the hero and heroine respective background stories.
Overall the plot kind of fell flat for me, I don't mind virgin heroines as long as there's no double standards judging involved, I enjoyed the humor of this light and quick read that has no angst or major drama but I wasn't very much engaged in the second half of the book.
Not a bad read though if you enjoy this kind of romance.
⭐ 2.5 Stars rounded up ⭐
~ My Ratings ~
Writing: 3 /5  humorous but I wished for more depth and character development
Plot: 2. 5 /5
Hero: 2.5 /5
Heroine: 2.5 /5
Secondary Characters: 3.5 /5 Loved Zach, he's more a brother then a friend to Robbie and he's awesome with Xavier.
MC's chemistry: 2.5 /5
Steam: 2.5 /5
Triggers: Single dad in a good relationship with the mother of his child, no OW/OM drama.
Recommended to: Contemporary Romance Readers in the mood for a fun love story where opposites attract!

Can't Text This by Teagan Hunter
❤❤ Are you looking for a specific mix of ingredients for your next read?
FIND YOUR BOOK MATCH HERE!