Boy Toy by Sarina Bowen and Tanya Eby
My Review:
Recently divorced Sadie Mathews is a mother of 2 years old twins, Katie and Amie.
Taking her life back, after her ex husband cheated on her with the nanny, includes navigating life as a single working parent.
After multiple bad experiences with nannies, she's forced to arrange for daycare and, on her daughters' first day, life surprises her with a gift: Liam McAllister.
Gorgeous, awesome day care professional, sweet…
Your daughters! Twins! I don't think the world can really handle two beautiful Sadie clones. I'm surprised there isn't, like, a disruption in the magnetic field at the poles."
… and too young for her.
She used to babysit the guy when he was 14!
Liam disagrees.
I'm sorry to say I'm in the minority with this one.
I know people loved this book but I just couldn't get into it and, after 4 days trying to get to the end, I finally dropped it little over the 50% mark.
Let's start from the beginning:
He's 6 years younger than her. A BOY TOY?
Seriously?!?!?
He's definitely not a boy and considering Sadie "a cougar" at 35 is just RIDICULOUS.

Let's reverse the situation:
A 35 years old man dating an independent 29 years old woman whose siblings he had babysat 15 years prior… how would you call them?
Let me think… mmmm…ah!
Just a MAN and a WOMAN dating.
Why doesn't it apply for Sadie and Liam?
I believe also ridiculous that she's a therapist..
A good psychologist knows all the physical signs of attraction—the rapid breathing, the sweaty hands. The dilated pupils and the southern blood flow.
At the moment I'm experiencing all these at once. For Liam.
Right.. as if a degree in psychology is mandatory to catch those signs for what they are. DUH! 😔
On the other hand, I had a good first impression of Liam.
"Sadie was our babysitter," Liam says, leaning his head against the porch rail. He looks like a lazy cat. "I was fourteen and desperately in love with her."
There is an audible gasp from Brynn and Ash.
"I know!" Liam grins. "Hot for the babysitter. Such a clichè. But can you blame me? Sadie is everything. She's cute and super smart. I had really good taste even when I was in eighth grade."
😍😍 He's definitely SWEET, KIND, GORGEOUS…and a goner when it comes to Sadie:
God, she smells good when she's thinking, fourteen-year-old Liam says.
Totally bonkers but also good to see a man's brain being affected for once.
It's usually just a woman's trait in romanceland to go "gaga" over a man, here it's at least mutual.
Sadie doesn't really see Liam as a possible "date" because she truly feels too old for him and needs her friends to spell things out for her:
"What about him? I hadn't seen him in fifteen years until I dropped the girls off at daycare. We were never close."
"Clearly you need to be closer," Brynn points out. "Skin to skin, maybe."
"Stop it, you guys. He's too young for me."
"How old is he?" Ash asks.
I do the math. "Twenty-nine, I guess."
"Omigod!" Brynn squeaks. "He's practically jailbait."
"Right?" I agree.
Ash smacks me in the back of the head. "She was kidding."
"Oh. But still. So what? I'm sure he has a swarm of single twenty-something women in his life, who are primed and ready to…"
"…Hone his bone," Ash puts in.
"Doesn't matter," Brynn insists. "Did you hear him? He totally wants Sadie."
"No, he doesn't!" I yelp. "Please."
My friends' heads swivel, and they give me matching looks of disdain. "Girl, you're the shrink. You're supposed to be able to read people," Brynn complains.
"He called you a hot MILF," Ash says.
"He noticed your red gypsy blouse," Brynn adds.
"He was desperately in love with you!" Ash cries. "That's a direct quote."
As I kept reading, I began having issues with Liam though:
Do I tighten my core just a little so my chest is rock hard? Hell yes. I haven't spent all those hours in the gym for naught. I have prepared for this moment.
"Jesus Christ," she whispers. Her hands have stopped on my abs. "I could play patty cake with your chest." I'm not sure what she means, exactly, but she's sort of slapping my chest, and I'm okay with that.
She's tempting. So. Tempting.
But I am a gentleman. With dirty, dirty thoughts. But still a gentleman.
Dialogues often didn't make much sense too me because he either sounds like a boy instead of a 29 yo man, or things just get plain awkward for no good reason.
"So you haven't had sex in two years?" Liam gapes at me. I've blown his mind.
"I know! Two! And if we're only counting good sex, it's even longer. Dinosaurs roamed the earth when I last had dirty, sweaty, clawing-at-each-other sex."
Liam swallows audibly. "I could help you with that," he offers. "I specialize in good sex. The sweaty kind."
Maybe it was supposed to be fun but I just couldn't get on board with the writing in this book.
Those full lips and wavy hair used to appear regularly in my fantasies. Who am I kidding? They still do. Fourteen-year-old Liam is panting at the sight of Sadie's cleavage and those tan legs.
To enforce this "boy toy" narrative, Liam kept mentioning in third person his 14 yo thoughts every single time he interacted with Sadie.
God. Sadie's bedroom. How many times have I dreamed of being in here? Plenty, let me tell you.
Look in her underwear drawer! fourteen-year-old Liam squawks.
Come on… JUST STOP.
Even this quote from Liam, when he tells Sadie about his studies, was underwhelming:
I nudge her with my elbow. "You thought I was just an hourly childcare worker, huh? No ambition?"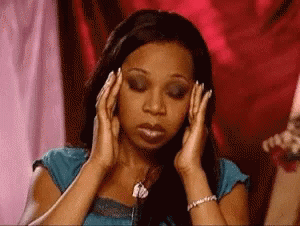 I'm very disappointed to say this story didn't work for me at all.
Sadie as a therapist is not believable in the slightest, her insecurities just got more and more annoying, Liam's back and forth between sweet-perfect man and weird child gave me whiplashes and the plot moves slowly toward things I'm no longer excited to read about.
The ONLY thing I enjoyed about the story was reading Liam's interactions with Sadie's girls.
I expected a couple with a significant age-gap given the "boy toy" title and I was looking forward to the witty writing I know Sarina Bowen is capable of but this book lacked both.
⭐ DNF @50% – 1 Star ⭐
Boy Toy by Sarina Bowen is book #3 in the Man Hands series. Can be read as a STANDALONE.
~ My Ratings ~
Writing: — /5
Plot: — /5
Hero: — /5
Heroine: –/5
Secondary Characters: — /5
MC's chemistry: –/5
Steam: –/5
Triggers: Heroine is mom of two girls (twins) and she's divorced. Believes hero is too young for her, she's insecure.

Boy Toy by Sarina Bowen and Tanya Eby
❤❤ Are you looking for a specific mix of ingredients for your next read?
FIND YOUR BOOK MATCH HERE!