Arrogant Devil by R S Grey
My Review:
28 years old Meredith has left her cheating, abusive and very rich husband behind and that means she's in desperate need of a job.
Her only option? Asking her half-sister, that believes she's a spoiled brat, for help.
30-something years old Jack McNight is an arrogant devil, owner of the Blue Stone Ranch.
When his secretary calls from Paris asking him to give shelter to her spoiled sister, he agrees hoping the amount of work the ranch needs will scare Meredith off.
He doesn't have the patience or the time to deal with a woman like her.
Turns out Meredith isn't a spoiled brat looking for an easy solution to her problems.
She needs a new beginning, away from the abusive relationship that ruined her life, and she'll do everything she possibly can to show everyone how truly strong and resilient she is. Even Jack.

Enjoyable read even if I had issues toward the end.
I wasn't a superfan of the narration in the last 2-3 chapters (epilogue included), I was not engaged.
Jack acts like an asshole at first but he redeems himself in the second half when he actually gets to know Meredith and he realizes how resilient and strong she is.
He "grows up" and leaves some of his arrogance behind while she learns she's capable of standing up on her own.
I enjoyed the secondary characters, I especially loved Edith, the grandma and all the ranch workers.
Meredith's sister Helen describes her to her boss (the hero), as a spoiled princess that will probably run back to her luxurious life soon.
Her "introduction" is the reason why he treats Meredith so poorly and doesn't give her a chance to explain her situation.
I think she prepares him for the worst because she doesn't want to risk her own "reputation" with her boss trying to help a half sister she doesn't truly know. It wasn't nice but, given that Meredith married a wealthy man right out of college and she never tried to have an actual relationship with her sister…it does makes sense.
Overall I enjoyed the read 😊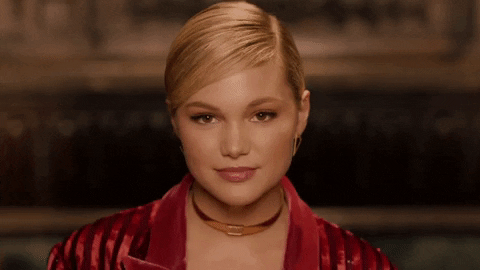 ⭐ 3 Stars ⭐
~ My Ratings ~

Writing: 3 /5
Plot: 3 /5
Hero: 3 /5
Heroine: 3 /5
Secondary Characters: 3 /5
MC's chemistry: 3.5 /5
Steam: 2.5 /5 Only 2 intimate scenes and, physical attraction aside, I didn't feel their connection for most of the story. They end up together very conveniently.
Triggers: OM drama because heroine was married to an abusive husband.
Recommended to: Contemporary Romance Readers looking for an enemies to lovers plot.
❤❤ Are you looking for a specific mix of ingredients for your next read?
FIND YOUR BOOK MATCH HERE!