Anything but a Gentleman by Elisa Braden
Plot:
Sebastian Reaver aka Elijah Kilbrenner is a gruff ruffian, owner of London's most successful gambling den.
He's also a very wealthy man, heir to a title he doesn't want and, as strange as that sounds given his profession, he's honorable.
Miss Augusta Widmore is a very determined woman with a plan…
Barge into Mr Reaver's establishment and obtain that scoundrel's markers at any cost!
She's ready to do anything for her little sister's sake and blackmail is the only option she can think of.
Mr Reaver has a plan of his own…
He wants the determined prim country spinster out of his way and, sure she'd refuse, he makes an outrageous proposition:
He'll give her that man's markers if she agrees to become his mistress for six weeks.
Instead of running away horrified though, she accepts shocking herself and him !
Personal Thoughts:
A very lovely story with a sweet ending.
Augusta Widmore is a 28 years old spinster and, since her parents' death, she's fallen on hard times made worse by her sister's relationship with young lord.

SPOILER
He seduced her with false promises, got her pregnant then abandoned her.
[collapse]
She approaches
Reaver
as a last-resort to obtain that scoundrel's markers in order to blackmail him but Reaver has no intention to give them to her.
Little does he know, Augusta is more than a prim country spinster and she's ready to do anything for her sister!
Even ruining her own reputation.
He attempts to intimidate her with an outrageous proposition but the attempt backfires.
Instead of getting rid of the determined pretty nuisance he ends up trying to find the best way to woo her and keep her by his side forever.
Augusta soon discovers the rough and gruff Mr Reaver is not only a remarkable and kind gentleman, he's also her perfect match!
Lots of funny banters and great chemistry bring the couple together believably even if I have a few things to say about the plot that I did not enjoy as much.
✶ Augusta keeps her motivation for asking Sebastian those markers a secret way too long.
✶Toward the end the MC and plot got a bit too cheesy for my taste and I wished for more tension between them….we discover he's actually an honorable man way too soon in my opinion!
✶ I loved Augusta's determination and spark but I wasn't a fan of her plan
SPOILER
  to save her sister Phoebe blackmailing a man that doesn't care for her, into marriage but I understand how she thinks that solution is better than taking care of a child with no funds and a ruined reputation.
[collapse]
✶
Phoebe's characterization and development are in my opinion lacking
hence I wasn't super happy with her most of the book and 
SPOILER
I didn't quite beliveve her love for Adam Shaw. The secondary love story is sweet and engaging mostly because Shaw is an awesome character.
[collapse]
Secondary characters gave a lot to the story and it was easy to fall for them too especially little Ash♡_♡ and Sebastian's business partner/best friend Adam Shaw.
Side Note: I loved the author's dedication!
"To Mom. Because "not today" never meant forever.
You left me room for daydreaming. Now look where it got me."
That's what mom should do ❤
Elisa Braden's humor and her writing are the two things I love most about her books and I'm so glad I've found another historical romance author whose work I can't get enough of!
Talking about humor…
"I have come to solve your problem."
"Why does everybody assume I have a problem?"
"I have made a list!"
"If I have a problem, my lady, it is people advising me about problems I don't have."
"I don't recall asking your opinion."
"Oh, you needn't ask. It is my gift to you."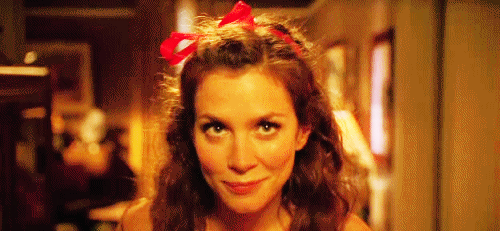 ⭐ 3.5 rounded up ⭐
Anything but a Gentleman by Elisa Braden is book #8 in the Rescued from Ruin series. Can be read as a STANDALONE
I also reviewed:
✦ The Madness of Viscount Atherbourne (book #1) HERE
✦ The Truth About Cads and Dukes (book #2) HERE
✦ The Devil Is a Marquess (book #4) HERE
~ My Ratings ~
Writing: 4 /5
Plot: 3.5 /5
Hero: 4 /5
Heroine: 4 /5
Secondary Characters: 4 /5
MC's chemistry: 3 /5
Steam: 3.5 /5
Triggers: No major triggers, Explicit sex scenes
Recommended to: Historical Romance Readers

Anything but a Gentleman by Elisa Braden
❤❤ Are you looking for a specific mix of ingredients for your next read?
FIND YOUR BOOK MATCH HERE!