A Daring Arrangement by Joanna Shupe
Plot:
Honora Parker is forced away from England by her father, the Earl of Stratton, in order to find a respectable husband in New York.
Her first love, a struggling london artist, will never do…or so does her father believe.
Nora doesn't agree and figures out a plan to get back to Robert:
Present her father with the most disreputable man in New York as an alternative match.
A man so scandalous her father will agree to let her marry Robert.
The perfect candidate?  Julius Hatcher!
Thing is, plans don't always work out the way we want them to…
Personal Thoughts:
▶ Honora (Nora) Parker is an independent woman determined to have her happy ending with her first love.
Robert, a struggling london artist, is the first person to truly care for her, the first that made her feel important and loved.
Her father, the Earl of Stratton, forces her to leave England to find an acceptable husband in New York, where her aunt lives.
He hopes she'll soon forget about her struggling artist but Nora has already figure out a plan involving a certain scandalous Financier that will bring her back to him.
Nora doesn't care that Robert doesn't have a penny to his name and I truly liked how, at first, she doesn't give up on him because he's not a "convenient" choice.
▶ Julius Hatcher is a man of the Gilded Age, unrepentant, confident and surrounded by opulence.
He's considered the most devilish man in New York but there's so much more to him than his scandals and wealth.
He's a self made man that, using his talent and inner strength, rose from poverty to become a wealthy finacier without his family's love and approval.
Despite what he's been through, he isn't too bitter or greedy.
He's generous, even with his mother and sister.
They hurt him and insult him every time they meet yet he still tries his best to maintain some sort of relationship with them.
Julius knows how much damage can betrayal and cowardice do, hence he values loyalty.
▶ Nora finds Julius at his extravagant horseback dinner party held to celebrate his birthday.
(A peculiar way to have dinner to say the least and it's historically accurate!
You can look up online the 1903 picture of Mr. Billings' own horseback dinner at Louis Sherry's restaurant in NYC😲)
Nora attempts to explain him how beneficial her proposal could be for them both and Julius is too inhebriated to oppose much resistance…
Sighing, she searched the room and noticed a chair resting near the wall. She strode over, grasped the chair back, and dragged the piece closer to Hatcher. Before she'd even placed her slipper on the seat, a waiter rushed over to assist her up. In seconds, she stood nearly eye to eye with her quarry. "I have something I wish to discuss with you."
The sly smile returned. "Anythin' you want, sweetheart."
She took a deep breath and ignored the insinuation. The man had filth on the brain. "For reasons that are irrelevant to this conversation, I should like to return to England as quickly as possible. However, my father wishes me to find an American man to marry. I need an outrageous fiancé—are you asleep?"
Hatcher jerked, his eyes stretching wide. "No," he lied, as if she hadn't seen him clearly dozing off. "I'm awake. But p'haps you could get to the point."
She did need to hurry. No doubt her aunt was growing concerned in the dining room. "I'd like for you to pose as my fiancé, just long enough to anger my father and get me summoned home."
"Fiancé? Me?" His voice had turned shrill, startling his horse. With a competent press of his knees, he steadied the beast and then stroked its neck with a gentle hand. He shook his head. "I am never marryin' anyone, not even a woman as gorgeous as you."
"We would not marry. I merely need my father to think we will."
"Why?"
"Reasons. Meanwhile, I'll gain you entrance into all the society events. When my father learns of our association, he'll summon me home and then you'll be released from our agreement."
He swayed, his brow lowered in concentration. She had no idea if he were attempting to stay in the saddle or contemplating her offer. His hooded gaze stared at her mouth. "Would I be allowed to kiss you?"
A strangely exhilarating wave of heat rolled through her. The idea of kissing him should not tantalize her under any circumstances. She pushed those thoughts aside, permanently. "Absolutely not."
The lines on his forehead deepened. "Hardly seems fair."
Life was not fair, she wanted to tell him. Falling in love with a decent man her father refused to accept was unfair. Being a woman and not having the right to decide her own fate was unfair.
She could go on.
"Nonetheless, that is my offer. Do you accept?"
"You and me, showin' up those Knickerbockers?"
It took her a minute to decipher the words. "Yes, precisely. Showing up those Knickerbockers. Will you do it?"
"Hell, yes! Where do I sign?"
Their adventure together begins and, slowly, a strong bond forms between these two very different people.
A fake engagement turns into the love of a lifetime.
Throughout the book, I enjoyed the way Nora opens up to Julius and it's entirely believable how she realizes the difference between her "puppy love" for Robert and the love she feels for Julius.
The more I got to know about him the easier it was to fall for him BUT:
▪ It got on my nerves the way he always made assumptions about the heroine's first love without truly knowing anything of their situation in London.
Julius often repeats he'd never let her go like Robert did but it's an easy thing to say when you are rich like Cresus and can afford to stand up to an Earl… 
It's unfair to compare himself to a struggling artist that could offer Nora little to nothing.
▪ To make the matter worse, Nora begins to believe that Robert might be only interested in her money WAY too easily.
▪ That brings me to another thing that bothered me about the plot:
I didn't enjoy at all the way Robert's character is "used" to drive the plot forward.

SPOILER
Why does he end up going mad?
He starts random fires and doesn't care if other people get killed and believes Nora will go back to him if Julius is out of the picture.
His feelings for Nora were real and her rejection drives him mad. I just didn't like that part of the story because it sounded very contrived and lacked depth.
He clearly wasn't a gold digger like Julius thought and I had the impression that, making him prone to madness, was a way to make the reader "forgive, forget and/or justify" Nora's falling in love with Julius aka another man that wasn't her first lover.
[collapse]
▪ Also…the amount of OM AND OW drama!
Drama from BOTH exes was a too much in my opinion, especially toward the ending.
💖 Back to the things I actually enjoyed about this story:
I was so happy when this conversation took place…
"Do you regret that I wasn't innocent?"
He made a noise in his throat. "Of course not. Would be a bit hypocritical of me, considering my experience. Besides, it's not as if we are truly getting married."
A slice of pain went through her at the reminder. "If we were," she continued, "would it bother you if your bride had been intimate with another man besides you?" Am I everything society believes of me? Have I ruined my chance at a future?
"Hell, no. Growing up as I did, far below the gilded ceilings of New York society, we were more practical about those things. Women were discreet, yes, and whatever happened outside of marriage was kept private."
"So you wouldn't think less of her?"
His arms wrapped around her tightly, his lips at her ear. "Nora, I want you—not your hymen. You are worth more to me than any useless body part. And any man who bases his need for you on what you are lacking isn't seeing everything you are, everything you will be."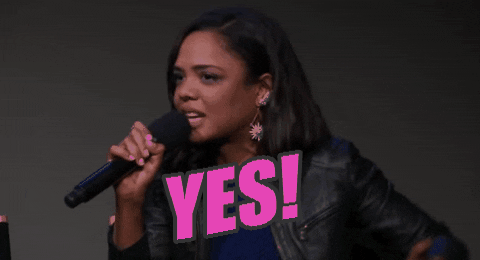 It's a rarity , expecially in Historical Romance!
Double standards are the rule and this exception was so very good to read!
Together they challenge each other but they also become a safe place for one another where they can find acceptance, love and strength:
While he might be the prettiest man she knew, that wasn't why she loved him. There were a hundred small details that made him the man he was, utterly unique, and one entirely perfect for her. She reached for a petal and slowly swept it up over his chest. "Subtle."
He shivered, gooseflesh rising in the wake of the petal. "I thought as much."
"I love you, you insane and generous man."
Turning sober, he clasped her hand on his chest, holding it against his warm skin. "I never wanted you to regret marrying me. You deserve to have the wedding every girl dreams about."
She shook her head. "I never dreamed about a wedding. That never mattered to me. I dreamed of a husband, one who would be kind and intelligent. Decent. Someone to make me laugh."
"And handsome."
"And handsome," she agreed through a chuckle. "I have every one of those things. That's all I need—you are all I need."
"You humble me, Mrs. Hatcher. I love you, and I'll marry you as many times as you like. As long as you stay mine."
"I'm yours, though I do wish the groom would get on with the wedding night."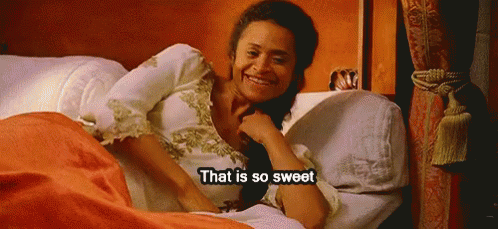 Even with all the drama, I truly enjoyed reading about this MC.
⭐ 3 Stars ⭐
A Daring Arrangement by Joanna Shupe is book #1 in The Four Hundred series.
Can be read as a Standalone.
~ My Ratings ~
Writing: 3.5 /5
Plot: 3 /5
Hero: 3 /5
Heroine: 3.5  /5
Secondary Characters: 3 / 5
MC's chemistry: 3 /5
Steam: 3 /5
Triggers:  •Heroine's previous lover and hero's ex-paramour are major cause for drama.
• Grey area cheating and tecnically even proper cheating because even if the heroine sends to London a letter to break up with Robert she's intimate with Julius without confronting him.
• MC talks about intimacy with their past lovers but nothing is described explicitly.
• Hero grieving for his best friend's tragic loss (he died to save him when he was 15).
Recommended to: Historical Romance Readers looking for an historical romance with a Fake Engagement plot set in NYC during the Gilded Age.

A Daring Arrangement by Joanna Shupe
❤❤ Are you looking for a specific mix of ingredients for your next read?
FIND YOUR BOOK MATCH HERE!